Food Ordering & Table Reservations for your Business
Stop wasting your time and money on expensive, complicated food ordering systems,
we have the most user friendly, cost effective system on the market that we know of.
---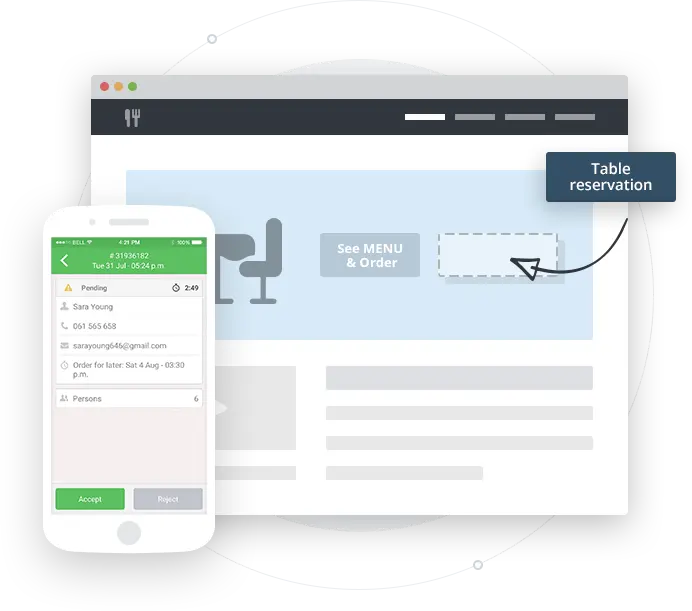 Take your first online order tonight
With a quick setup, your business will have a powerful and intuitive online food ordering system that enables your customers to place orders right from your own website, Facebook page & mobile app.
No matter how much your business grows, you have unlimited orders with zero commissions.
In 2 Easy Steps
Create a Yearly Advertisement Listing on Local Food Guide
Allow us to add the Menu & Order + Table Reservation App widget onto your website and Facebook page


---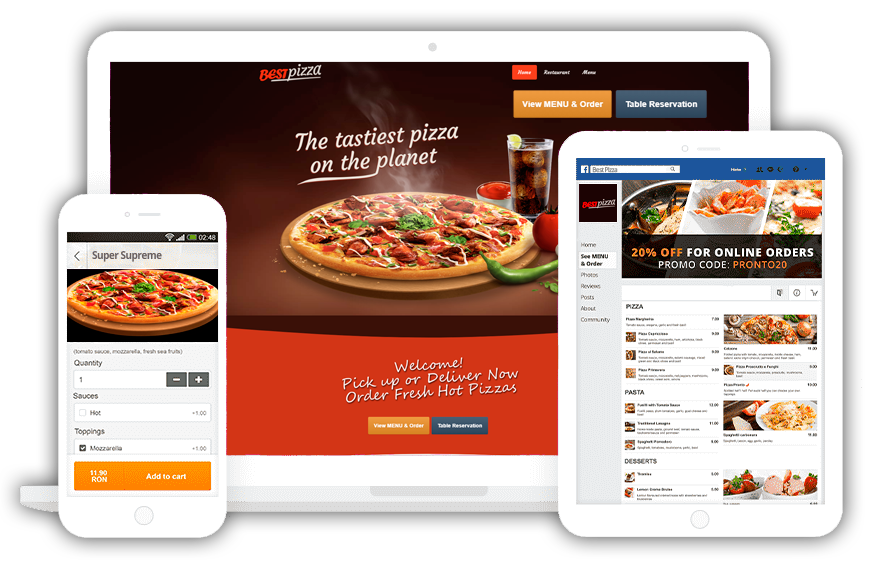 ---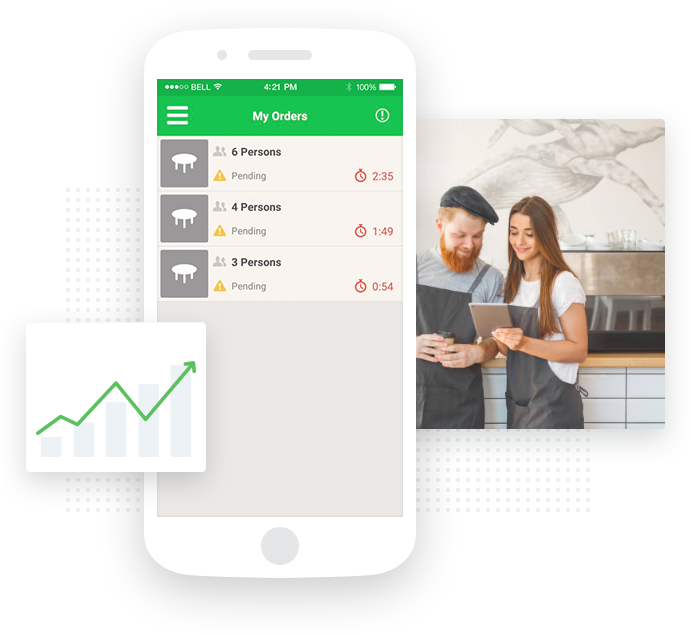 Receive orders & table reservations directly on your smartphone or tablet
Receive instant push notifications on your Android or iOS device every time your customers place an order or book a table. Ka-ching!
---
Facebook ordering for your restaurant in under a minute
For those clients who almost never leave Facebook, you can easily add the ordering button on your business page as well.
Your brand new online menu opens up nicely from the menu tab.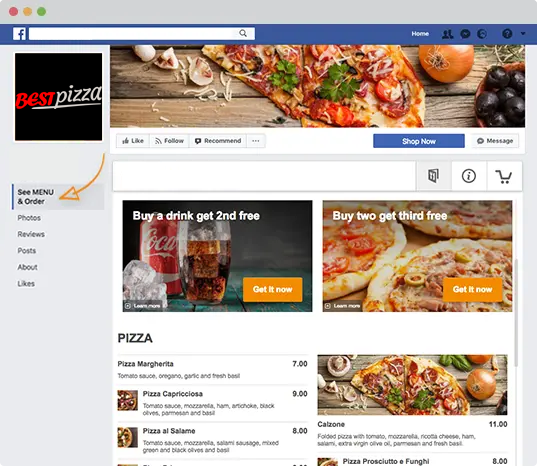 ---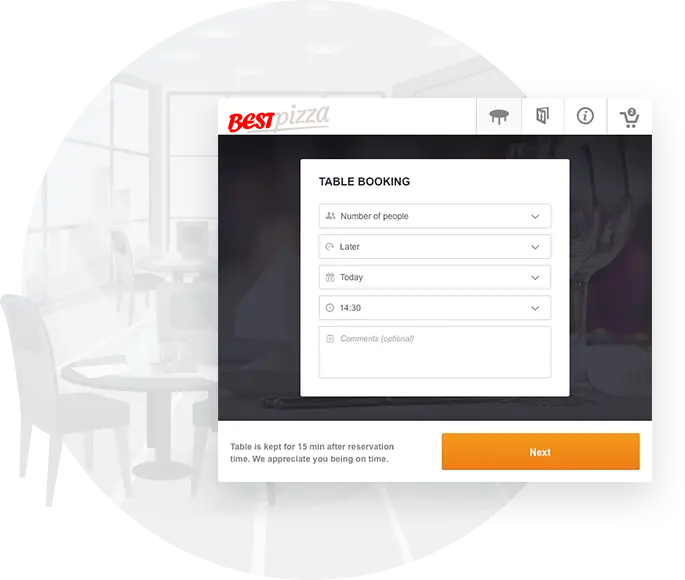 Table reservations with food ordering in advance
Add the "Table Reservations" button on your restaurant website and allow customers to book a table online with ease.
You can even allow food ordering in advance and have the dishes ready at your clients' arrival. Happy customers, faster table turnover. Perfect.
Advantages
Reduced waiting time
Increased customer satisfaction
Higher profits for you: you'll make $$$ before your client comes through the door


---
Real time order confirmation
After placing an order, your client holds the line for the next 3 minutes,
just enough time for you to confirm the pickup or delivery

No busy phone lines or misheard orders.
Just you, your clients and a clean & intuitive interface that serves both parties.